Nanomesher Raspberry Pi Power Switch / Attiny Development Board
PISW1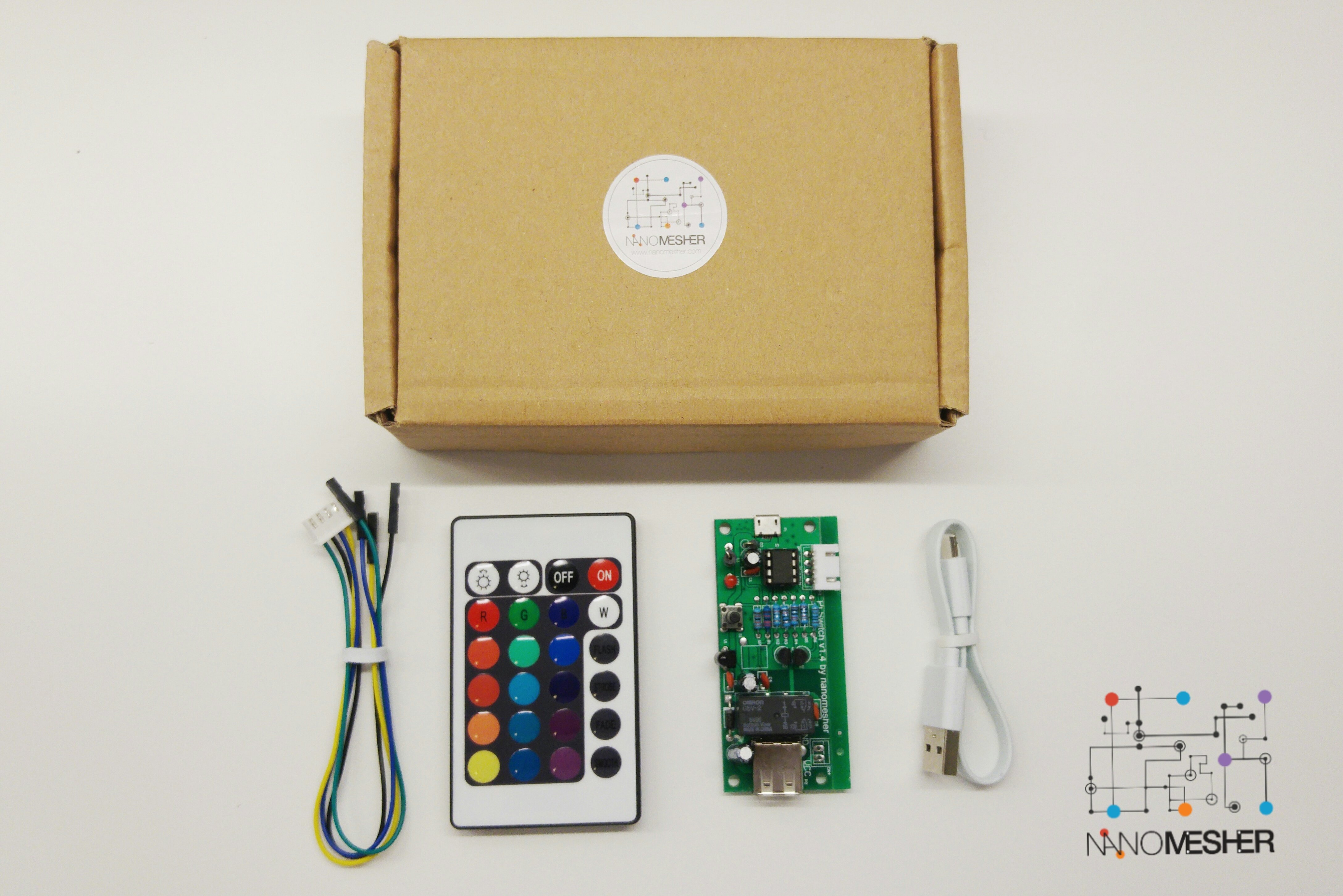 This is the Hackable Raspberry PI Power switch which has been successfully funded and deliveried via Kickstarter in April 2017.
Reviewed and rated 4 out of 5 by Official MagPi, this neat little board from Nanomesher adds
a programmable power switch to your Raspberry
Pi A+/B+/2/3/Zero/Zero W, which can be
controlled by a single button or IR remote!
The Hackable Raspberry Pi Switch features an on
board removable Attiny85 Arduino Development
MCU, which means the switch is both Smart and
Hackable!
Package Include:
Hackable and Smart Pi Power Switch with removable Attiny85 microcontroller

4×

Jumper cables to Pi
High Quality MicroUSB cable (20cm)
Infrared remote control