Nanomesher Hackable Pi Switch Cap
PISWITCHCAP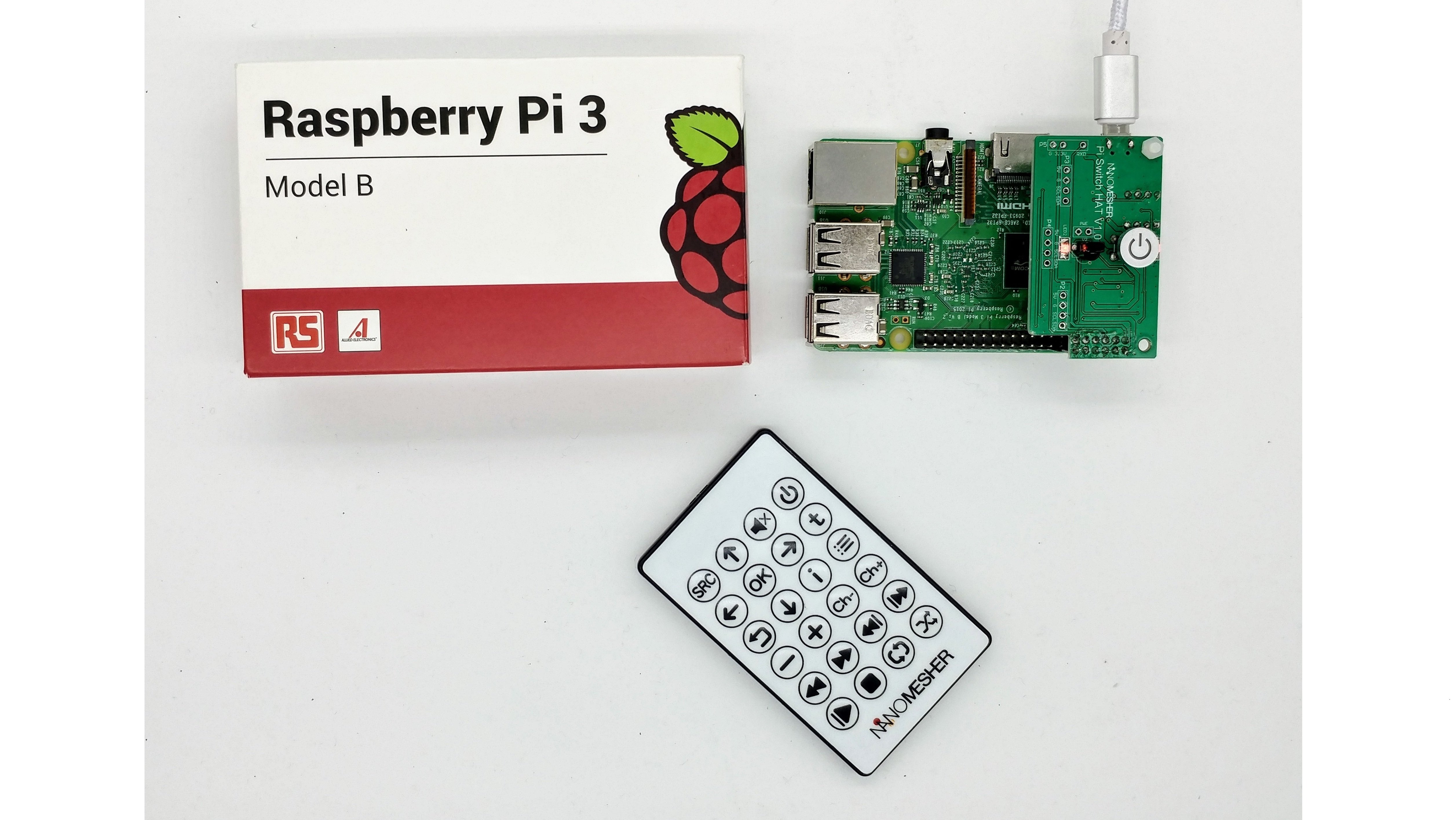 "The Raspberry Pi has been out for six years and three months and we can finally say that the perfect on/off switch add-on for it has now been created." - Rob Zwetsloot , Features Editor, MagPi Issue 70
Previously named Raspberry Pi Switch HAT during the successful Kickstarter Campaign , this is a huge improvements over our Hackable Pi Switch with Kodi support, optional display, LED, Infrared control and i2c ports.
Hackable Pi Switch Cap Features
Original Features:
Fully assembled ready to use
Single button or Infrared (IR) remote On / Off operation
Gracefully turn off Pi by triggering system shutdown, wait for system to be fully halted and cuts power
Onboard Attiny85 Microprocessor can be removed and reprogrammed if needed
Open Source for both Attiny software and Shutdown Script , which means you can adopt other remote controls.
Raspberry Pi is not Included
New Features for Pi Switch Cap:
Confirmed to work with latest Pi 3 B+ as well as older Raspberry Pis
Directly plug onto the Pi. No jumper cable needed
Infrared Remote signals of all buttons can be read from Pi. It's LIRC compatible which means you can adopt other remote controls.
Kodi Control support!
1 x LED controllable via GPIO
3 x i2c ports
Optional 0.96" OLED Display (Resolution 128x64)
Optional highly precised SENSIRION SHT31 temperature/humidity and BOSCH BMP180 pressure sensors (Weather Pack)
Works with all Raspberry Pi with 40pin GPIO connector including Pi 3B, Pi 3B+ and Pi 4 and many more
Choice between generic and multimedia Infrared Remote. Can also be purchased separately.
| | |
| --- | --- |
| | |
| Generic Remote | Multimedia Remote (Kodi Supported) |
Optional Display & Weather Pack turns your Pi into a Weather Station in minutes
Kodi Demo Video
Infrared Remote

Generic (0)
Multimedia (0)

Display

No Display (0)
0.96" OLED Display (7.99)

Weather Pack

Not included (0)
With Weather Pack (16.99)