Nanomesher Raspberry Pi Power Switch with Remote Control & Programmer
PISWP1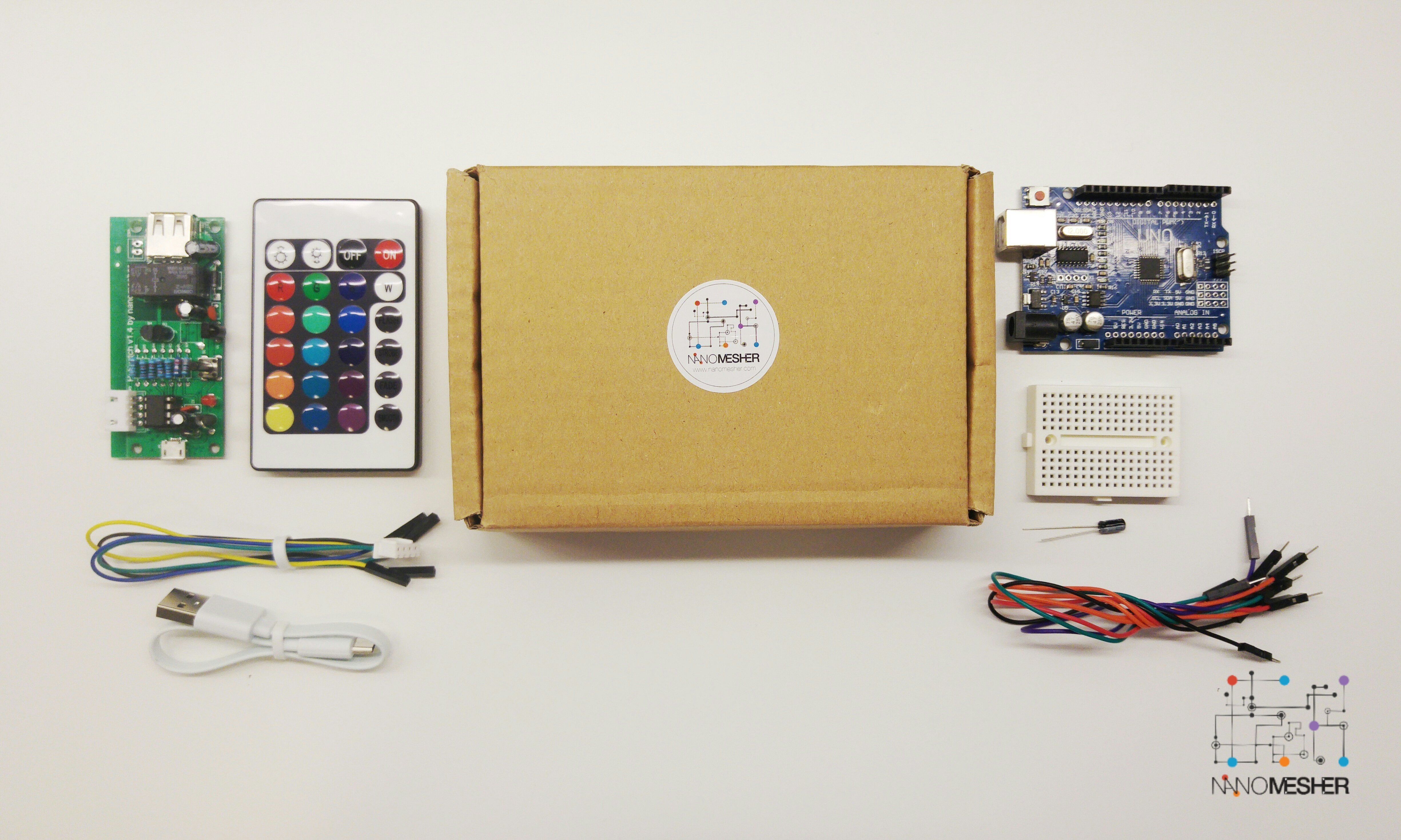 Combo
Price:
33.99
USD
In stock
This is the Hackable Raspberry PI Power switch which has been successfully funded in Kickstarter in April 2017.
Here's a video demo
Package (Switch + Programmer) Include:
Hackable and Smart Pi Power Switch with removable Attiny85 microcontroller

4×

Jumper cables to Pi
High Quality MicroUSB cable (20cm)
Infrared remote control
Attiny Microcontroller Programmer Kit including Arduino Uno

Arduino compatible Uno R3
Connecting cables
Mini breadboard
Use it out of the box as a Raspberry PI Switch:
Features:
Operate with button or with infrared remote control included
Suitable for mounting on front face plate
Onboard Attiny85 Microprocessor can be removed and reprogrammed if needed
Operation sequence:
1. Press once to turn On the Raspberry Pi
2. Press again to trigger shutdown of the Pi's Linux OS - the script will be supplied.
3. Monitor to wait for the Pi to be fully shutdown (halt state)
4. Once halt state is detected, cut the power to the Pi.
Use it as an Attiny85 development board:
While it works out of the box. You can also reprogram it using an Attiny MCU programmer. Code and Guides are included are downloadable from here.
Features:
1 x output to trigger relay
1 x output control the onboard LED
1 x analog input to detect voltage between 0-5v
1 x analog input for push button
1 x input for infrared receiver
1 x output to trigger an external digital input (pull down)