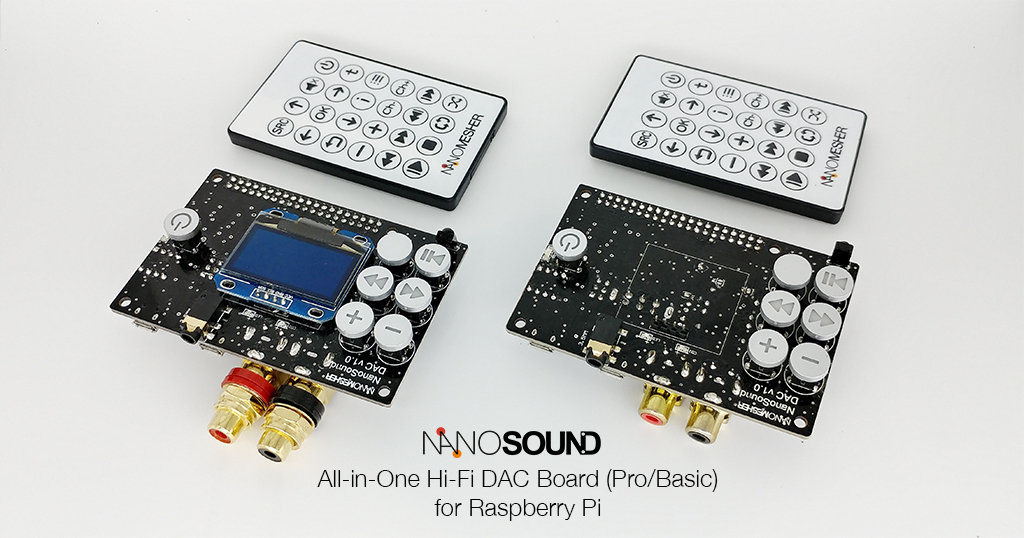 NANOSOUND DAC
NanoSound DAC is a Raspberry Pi audio add-on board for audiophiles.  With a 24bit / 112dB Hi-Fi Audio DAC (Digital Analog Converter)  onboard,  it dramatically improves the audio quality of your Raspberry Pi. 
A Headphone + Speaker Amp Add-on is also available to provide a fully integrated all-in-one audio experience、
You can now get our NanoSound DAC from these stores:


ALL-IN-ONE RASPBERRY PI AUDIO SOLUTION
NanoSound provides essential functionalities including Media Control Buttons, Display (*), Remote control and Pi Power Switch, all in one package.  This convenience give you a true consumer electronics experience, while keeping the full customisation and flexibility of Raspberry Pi.
* - Pro version only. Display can be purchased separately for Basic version. Simple soldering skill is required.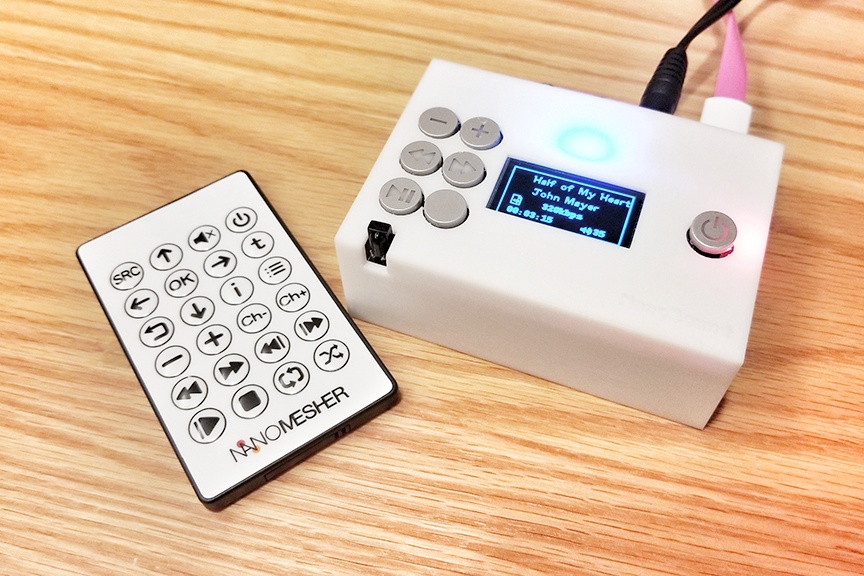 EXPERIENCE
Running Volumio and many other player softwares, with 3D Printed Case and Infrared Remote Control,  NanoSound gives you the best audio performance and experience you would expected from any great audio player.
Michelangelo Guarise (Founder & CEO of Volumio): "We are very excited about this partnership: Nanomesher is a breathe of fresh air into the Raspberry PI audio world, and their newly released NanoSound DAC together will Volumio will definitely be the next cool item for music lovers. NanoSound is unique since it integrates features that a lot of Volumio lovers have been asking: Oled display, Remote and Button controls, that's what makes it so special: NanoSound and Volumio will surely be the ultimate ready-to-play and user friendly Audiophile Music player."

SPECIFICATION
Texas Instruments PCM5122 DAC

192kHz Sampling Rate / 24bit Resolution Burr-Brown DAC for best sound quality

Hardware volume control for best quality using "alsamixer"

Texas Instruments TPS7A4700 Ultra Low Noise Voltage Regulator

Switchable Power Option

Power from a single microUSB port or independently

Raspberry Pi Power switch

Turn on and Gracefully shut down Raspberry Pi System

6 GPIO buttons for Media Control

Infrared Receiver and Remote Control

1.3" OLED display with multi-language support.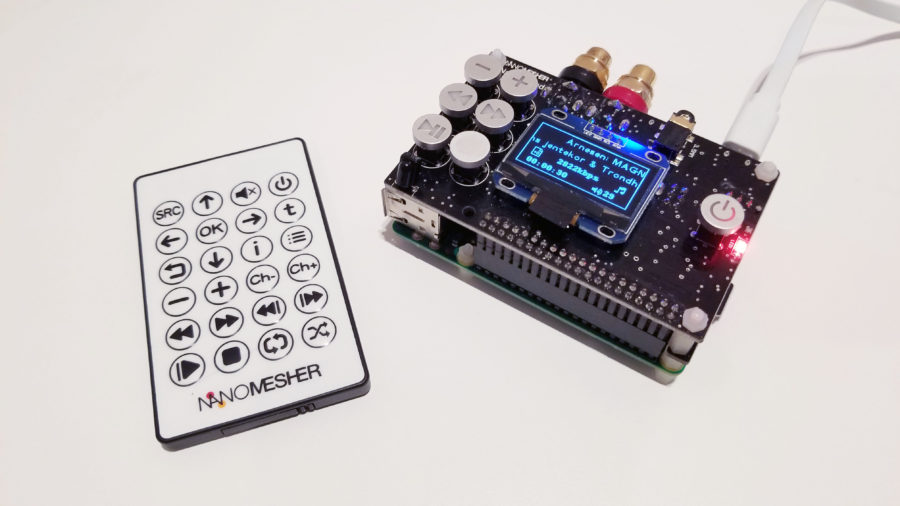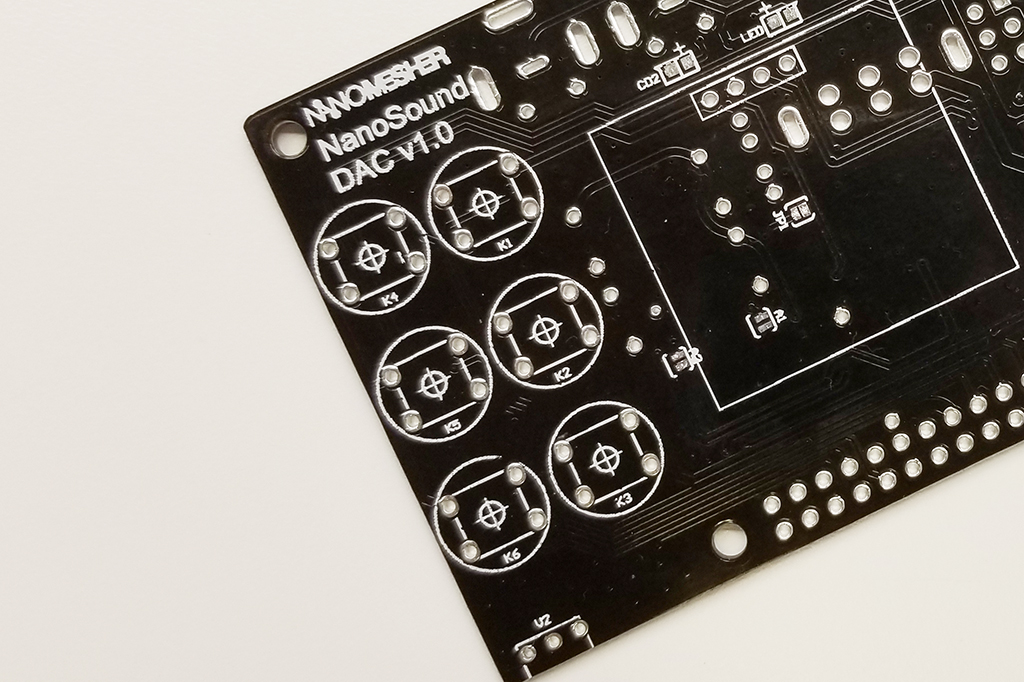 CUSTOMIZATION
NanoSound is fully customizable and programmable! we take full advantage of the Raspberry Pi's open architecture.  
The 6 buttons are simple GPIO buttons. Python source code will be provided to read button events.
The IR receiver and control is LIRC compatible. Lircd.conf will be provided to read button input. 
The 1.3" OLED display is using i2c. The python display driver code is open sourced. 
The onboard on/off switch uses the same design and software as our Nanomesher Hackable Raspberry Pi Power Switch. It has an attiny85 onboard and is open sourced.