Wireless Human Machine Interface (HMI)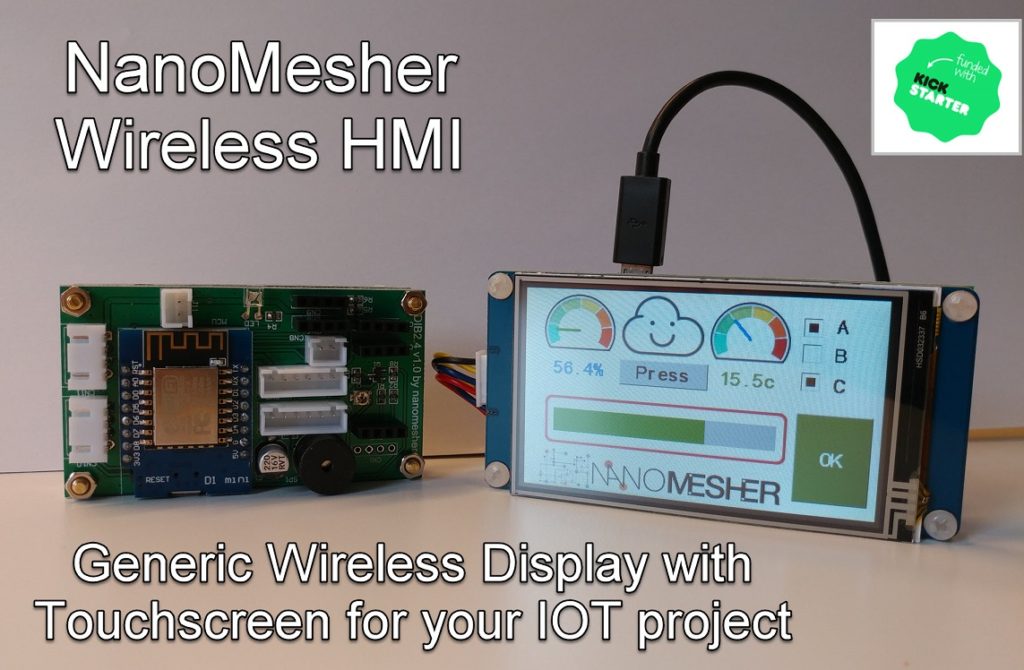 Combining an ESP8266 with easy to use touch screen display and leaving IO exposed, there are endless possibilities for IOT developers
Nanomesher have combined 2 excellent products - the Wemos D1 mini esp8266 based development board and the Nextion USART based touch screen display.  Both of which are affordable, easy to use and quite powerful.
Therefore, we built an IO board which combines them and can be served as the backbone of many IOT projects.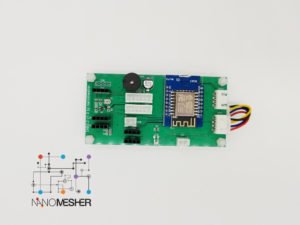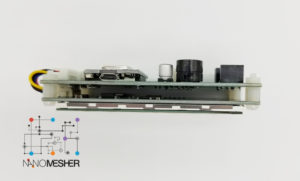 Features:
It can be used as a standalone wireless touch screen display. We have provided an API to expose the functions via HTTP requests.
Fit nicely to the display. The PCB and the display screw holes fit perfectly.
All of the IO of the Wemos D1 mini are exposed and functionalities can be expanded, while keeping the IO board unchanged.  For example in the video, we have added thermometer and humidity sensors.
Support:
Product Support and API info are here
Example Projects:
Product Overview & Demo Video: